Skip to Content
We Perform Expert HVAC Repairs for Washington, D.C./Baltimore and Northern VA Clients
Horizon Mechanical Services LLC's technicians have all completed a five-year training program through local 602, learning all facets of commercial and industrial HVAC service. That's why you'll receive unparalleled service when you call us for HVAC repairs in Washington/Baltimore and Northern VA. We repair all makes of air conditioning equipment, and maintain factory-certification from Desert Aire, Stulz, Aaon, Carrier, WattMaster, Daikin, and Sanyo.
We Work on a Wide Array of HVAC Equipment
Our technicians work skillfully and quickly to reduce the downtime that accompanies broken chillers, boilers, and cooling towers. Our goal is to quickly fix your issue and protect your assets, keeping your employees and customers happy. We can work on rooftop units up to 120 ton, centrifugal and rotary screw chillers, and refrigeration equipment and boilers. We also provide year-round 24-hour emergency service to our customers.
We Get the Job Done Safely
We are committed to working safely. During HVAC repairs, our technicians observe all state and federal laws and regulations set forth by OSHA, DOT, and the EPA. Additionally, we have installed safety programs for our technicians designed to reduce accidents and keep your repairs safe and efficient. Our technicians are trained to work in confined spaces and with hot materials, protect themselves from falls, safely handle electrical elements, and safely operate ladders and construction equipment. Our experience and commitment are why you can trust Horizon Mechanical Services LLC to complete your project professionally.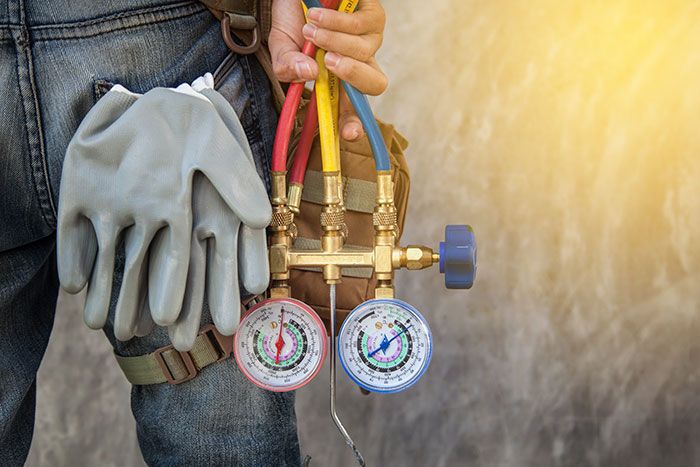 How Can We Help You?
Many business owners and property managers are unaware that their HVAC system is in need of repairs until the system completely shuts down. There are warning signs, however, and these signs can help you get the ball rolling on repairs before suffering a disruption in production. They include:
Cool spots throughout your building
Rising electric bills
Noisy equipment
Complaints from your employees, customers, and tenants
Reduced air quality
Strange smells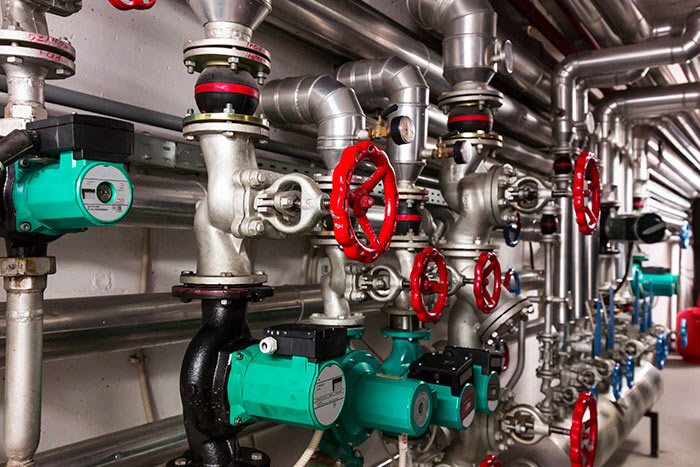 We have years of experience performing repairs and replacing boilers and burners. Our expertise allows us to provide unparalleled service to our clients. We can:
Convert oil systems to gas-powered systems
Repair and clean boilers
Repair and tune up burners
Analyze the combustion of your system
Repair boiler controls and wiring
Replace heat exchangers
Work on steam trap and water treatment systems
Replace existing boilers and boiler operators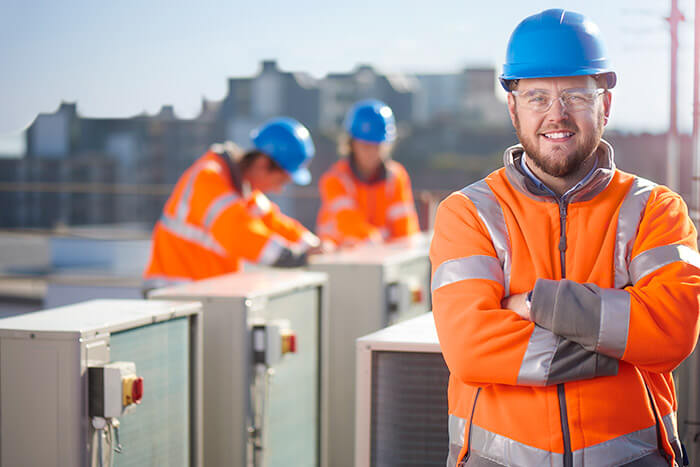 Our Technicians Are Skilled At Finding Solutions to Your Issues
HVAC repair is a complicated series of diagnostic and repair steps. We have over 30 years of experience working with HVAC systems of all kinds and brands. Regardless of your issues, we can provide repairs like:
Overhauls to centrifugal chillers
Replacement of compressors and other vital parts
Disassembly and resealing of burner sections with a new rope.
Fine-tuning of air volume system performance
Fixes to failed package cooling equipment
Repairing the control system of your HVAC unit
Take the First Step to a More Efficient Cooling System