Skip to Content
We Perform Expert HVAC Repair in Upper Marlboro
Horizon Mechanical Services LLC performs manufacturer-certified refrigerant conversions for Upper Marlboro business owners and property managers. Our goal is to help you reduce your energy costs by providing a data-driven service. We do this by providing an all-in-one service. We can install building automation, manage your building's energy output, repair and retrofit your chiller, install and replace existing HVAC systems, and much more. Best of all, we provide 24/7 emergency service.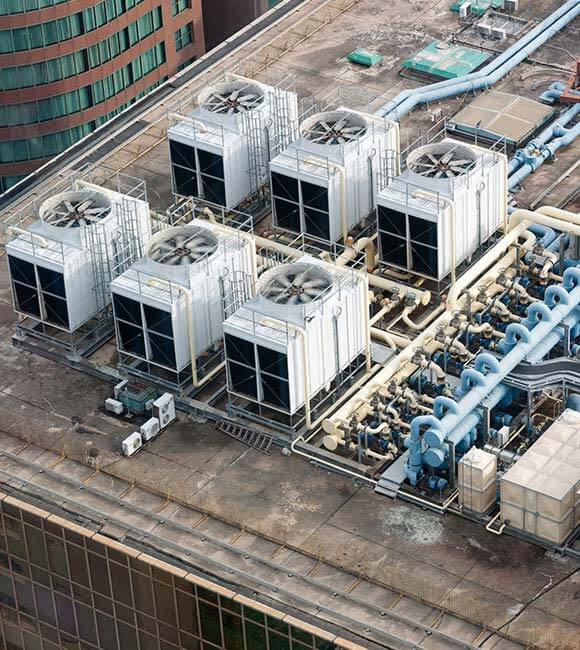 Am I a Good Candidate for Horizon Mechanical Services LLC?
Horizon Mechanical Services LLC uses a solution-based approach to solve our client's refrigerant conversion needs. We take pride in satisfying our customers and finding solutions to their needs. Each of our clients is different, but potential clients of numerous industries can benefit from our services, including:
Airports
Commercial buildings
Data centers
Schools
Government buildings
Hospitals and medical clinics
Hotels
Industrial and manufacturing plants
Malls and large retail shops
Sports arenas
Whatever your needs, we have what you need to reduce your costs and protect your assets.
How Automation Can Work for You
Most of our clients house important assets in their building, from data to medical samples. It is vital you protect your assets. Server rooms, for example, can't rise above a certain temperature without damaging the servers. Medical offices must have a secure and cool location for medical samples. Hotels can suffer financial setbacks from a broken cooling system.
Horizon Mechanical Services LLC offers a solution to cooling outages: A fully-automated system. We're factory-certified to perform refrigerant conversions in Upper Marlboro.
Automated systems allow owners and landlords to:
Save Money: Automated systems optimize efficiency by strictly regulating how much energy you use.
Control Their Energy Output: Establishing benchmarks for energy usage is easy with an automated HVAC system.
Receive Mobile Alerts: Automated systems also sense when increased energy may be needed and even alert building owners to potential issues.
Contact Us Today
Regardless of their refrigerant conversion needs, upper Marlboro trusts Horizon Mechanical Services LLC to provide efficient and capable service. To learn more about our services, contact us today.
Take the First Step to a More Efficient Cooling System