Skip to Content
Our Custom-Designed Maintenance Keeps You Energy-Efficient
Horizon Mechanical Services LLC understands that no two clients or buildings are alike. Your HVAC system serves vastly different roles. Airport property managers must keep a large, sprawling building cool for travelers, while hospitals perform vital services which require cool rooms for medical sample storage. Regardless of whether you need to keep a server room cool or university lecture halls warm during the winter, we devise custom HVAC maintenance agreements for your Washington D.C./Baltimore and Northern VA area building. Custom maintenance helps prevent unanticipated downtime, offers data-driven analysis of potential equipment failure, and ensures that your HVAC system runs smoothly.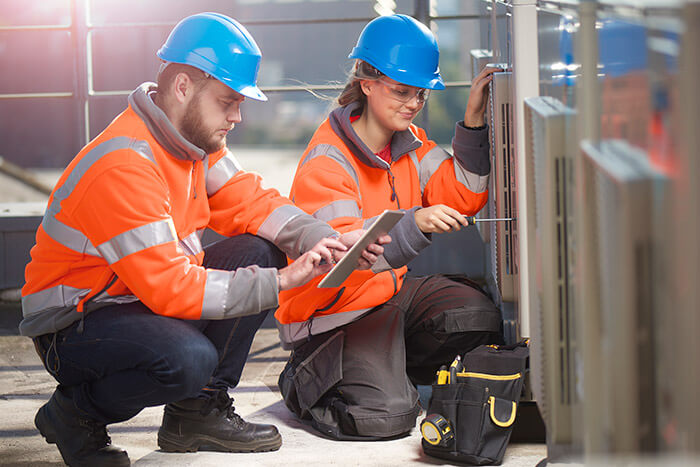 We Use Predictive Analysis to Ensure Your System's Viability
Predictive analysis is a huge part of our appeal. We believe in designing and implementing HVAC systems like chillers that function properly throughout their life cycle. We do this in several ways:
Using a megger to trend your system
Performing in-depth analysis of your oil levels of centrifugal and rotary screw chillers
Using customer-provided receipts to analyze your gas-fired equipment's combustion
Measuring your air-side equipment
Using a digital anemometer to control superheat and humidity
Preventative Maintenance is a Key Component of Our Services
Preventative maintenance is our strong suit. In addition to data-driven predictive analysis, we chemically-clean water-side components, including water tube condensers, water-side firetube boilers, and cooling towers. Through diligent inspection and proper preventative maintenance, we can ensure your clients and assets are comfortable and protected.
We pride ourselves on our ability to devise custom HVAC maintenance agreements for Arlington clients looking for innovative ways to keep their business running smoothly. Regardless of your needs, size of your building, or intentions, we make sure your system never fails. Our project gallery is a testament to our reputation. Contact us today to get started.
Take the First Step to a More Efficient Cooling System